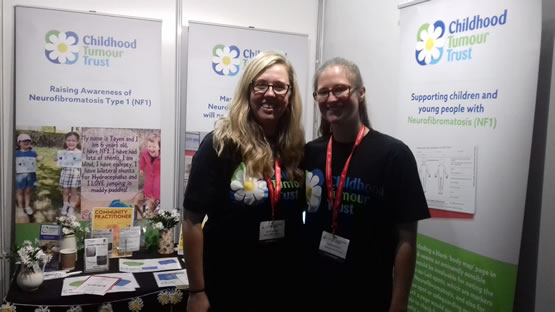 What is Neurofibromatosis?
Neurofibromatosis Type 1 (NF1) is a genetic condition which is often overlooked and mostly misunderstood. With your help we can change that. Which is why we are asking you to join us in sharing your #LockdownStory to help create awareness during Neurofibromatosis Awareness Month this May.
Neurofibromatosis Type 1 (NF1) is more prevalent than Cystic Fibrosis, Duchenne Muscular Dystrophy, and Huntingtons Disease combined. 25,000 people in the UK live with Neurofibromatosis Type 1. Many of these are children and young people. Their young lives revolve around hospital appointments, consultants, scans and operations. There is no cure. However with regular check-ups and appropriate care, many people affected with NF1 can lead fulfilling lives.
Childhood Tumour Trust is a growing charity whose aim is to provide opportunities for children and young people with NF1 by providing the opportunity to attend camps in the UK, days out for children and their families, to raise awareness, to continue to campaign for better care, to fund research and build a national volunteer support network.
To find out more information on NF1 and what Childhood Tumour Trust are doing to make a difference, please visit our main website.